Awww...the cool breeze, brilliant sunshine, and whispers of the holiday season float across the air. No, I'm not day-dreaming. I'm basking in the day I've waited 3 long months for...the 1st day of Fall!!! This is without a doubt my FAVORITE TIME of the YEAR!!! I'm not a fan of hot weather (probably because I was born in November) and some of my favorite activities happen this time of year. College Football Games (Go

TU

Golden

Tigers

!), Parades & Fall Festivals, Homecoming, Thanksgiving, My Birthday, etc all happen when the leaves change and the weather cools. Oh, sweet

Autumn

, how have I missed thee?


I generally like to commemorate this time of the year by refreshing my home decor. I change out pillows throughout the house, update my table decor, swap bedding, and reorganize my closet. However, one of my most beloved tasks is creating a new wreath for my front door. If eyes are the windows to your soul, then your front door is the
welcoming portal to your sanctuary
. It's one of the first things visitors notice when they approach your home and it illustrates a level of care & welcome to all who gaze upon it.


Creating a wreath is not a difficult process, although it can be time - consuming. However, with a little
patience
, the
right tools
, and some
creativity
and
imagination
, you can create a fabulous wreath without breaking the bank.



Here's how I did it…
Fall

-

Autumn

Wreath

… How I Spent the 1st Day of Fall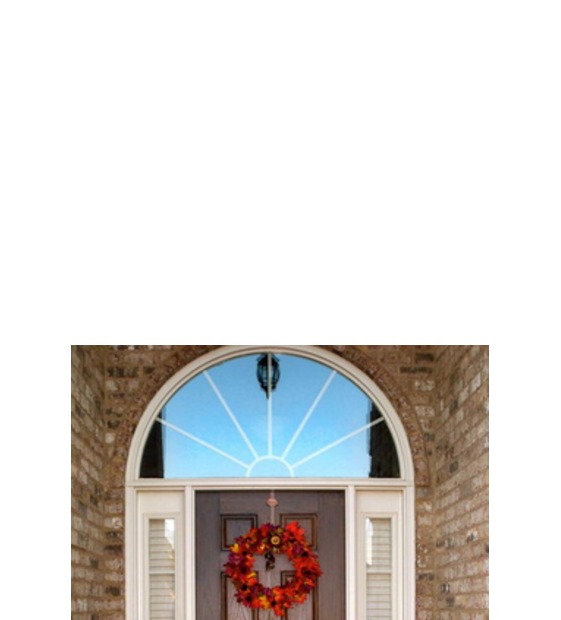 TaDa!!! Your Fall - Autumn Wreath is now complete!!!
Pat yourself on the back, clean your craft area, and rest the wreath on a plastic bag overnight to be sure all of the hot glue, leaves, and flowers have time to set in place. Once that time has passed, open your doorway, proudly hang your wreath, and welcome all to your sanctuary.
Until next time…
Ready, Set, Create!! ;-)